about me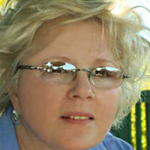 karen lynch
Both my parents were professional photographers so it goes without saying, that I've had a camera in my hands most of my life. With the advent of digital photography and editing software my creative world experienced its own personal big bang. I entered a whole new universe of expression and fulfillment through photography; photoshop became my palette where i learned to make each image come to life as my own artistic creation.
As a photographer my personal quest is not to simply record the obvious, but to capture the essence of a scene and transform it with mood and emotion.
It's that moment when someone is drawn to an image, when the connection is made…the moment when the viewer, the image and the artist all vibrate at the same frequency that makes a photograph successful.
I hope you enjoy my work as much as i enjoy creating it!
karen
about my work…
I am an artist first and a photographer second. While I have the utmost respect for traditional photography, my quest is to use photography as a base to create an image that transcends reality. All of my work starts out as a photograph, from there the digital file goes into Photoshop where I begin the process of transforming the image into something that is a mixture of technical accuracy and total fantasy.
Using multiple textures, overlays and software programs to manipulate the elements of a photograph, it gradually transforms into something that often appears more like a painting than a photo.
I often get so immersed in the process that i could never really tell you all of the steps that were taken to achieve the end result. I've closed files where over 100 different actions have taken place, and that's a first pass. it often takes many additional adjustments to an image before it declares itself…finished! the images are then printed on canvas to complete the painterly effect. When i print a canvas, I use a very high quality lab to process my work and each image is giclee printed using archival inks and artist's canvas. The image is gallery wrapped on 1.5" stretcher bars with the image mirrored on the sides and each piece comes wired and ready to hang.
You can purchase my work directly from my website by clicking on the
SHOP
tab. There you can order directly on-line; individual, matted or framed paper prints, gallery wrapped canvases, greeting cards and other decorative items such as pillows or tote bags.
If you prefer to order directly through me or if you need help deciding what image or size to choose, feel free to send me an email, i'm always happy to help!
best regards,
karen
[email protected]